First, I want to thank everyone for all of the wonderful comments about my old peeling mirror. I was blown away by how much you all liked it. I was unsure about it in the beginning but you guys really made me feel great. I have the best followers ever!
I tried to get just a few Easter things out because I wanted to join Tricia @ A Rosy Note for her
Photo Feature Friday
. Then I had to go get candy because well, I can't take a picture of a candy dish with no candy. I didn't have great light in the house by the time I got back so I just got a couple of shots off. And now I'm late for the party. What else is new huh?
levels adjustment, –20 saturation, Sweettart texture (
Kim Klassen
) soft light, 63%
Then I had to run outside to get some shots of my amaryllis that recently bloomed. Not an Easter lily but darn close. Let's just pretend.
yellow saturation –20, ran high pass filter
high pass is something new to me, I'm still learning.
cropped, levels and brightened
This one I wasn't too sure about when I first saw it.
But I think it came out pretty good.

Hover your mouse over the picture to see the before.

cropped, brightness +74 contrast +8, high I know but then I masked out the whole picture with black so that it was like it was not there. Next I took a soft white brush and brought back the brightness on just the flowers and stem. Lowered the opacity to 50% and then softened the edges.
Then I increased the saturation +15.

Can you see the difference? I couldn't really see the flowers all that well in the before.
I hope everyone has a wonderful Easter holiday.

levels adjustment, Sweets texture (The Coffeeshop Blog),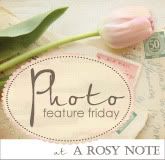 see ya,