Or more commonly known as the coneflower. At least I think that is what it is. The tag is in the garage and I don't go in the garage at night because that is when the monstrous palmetto bugs come out. So lets just go with coneflowers okay. I love the bright red and yellows. Apparently so do the bees. Well, I think they are actually wasps. The little buggers did sting me a bunch the other day. I never felt the sting. I thought it was just mosquito bites when they started to itch. Until the next day when it got really red and hot.
I ended up with a big ole welt on my thigh.
Can this post be any buggier?
One wasp….
Two- 2 Wasps…ah ha ha ha
For Texture Tuesday. I used Yesteryear, overlay 38%; Yesteryear, soft light 41%; Photo filter in violet 19% density. I also tried something I learned from
Kim Klassen
recently. I added a blank layer, brushed with black over part of the large flower and set it on soft light at 48%. It deepened the color.
Three! 3 Wasp….ah ha ha ha…
okay, I'll stop
I have no more wasps.
I really find the seed heads of flowers so beautiful in their own special way.
So I had to include one.
For this one I did a levels adjustment, Magenta Filter 28% density, Pour Vous, multiply 53%;
Pour Vous, screen 43%; Yesteryear, soft light 82%
Lots of different looks from the same bunch of flowers.
And I have veggies ready to be picked too. I think tomorrow might be the day. Waiting for that first tomato to be as red as the flowers.
What's growing in your garden?
Linking up with: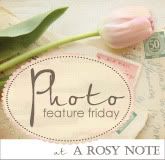 see ya,